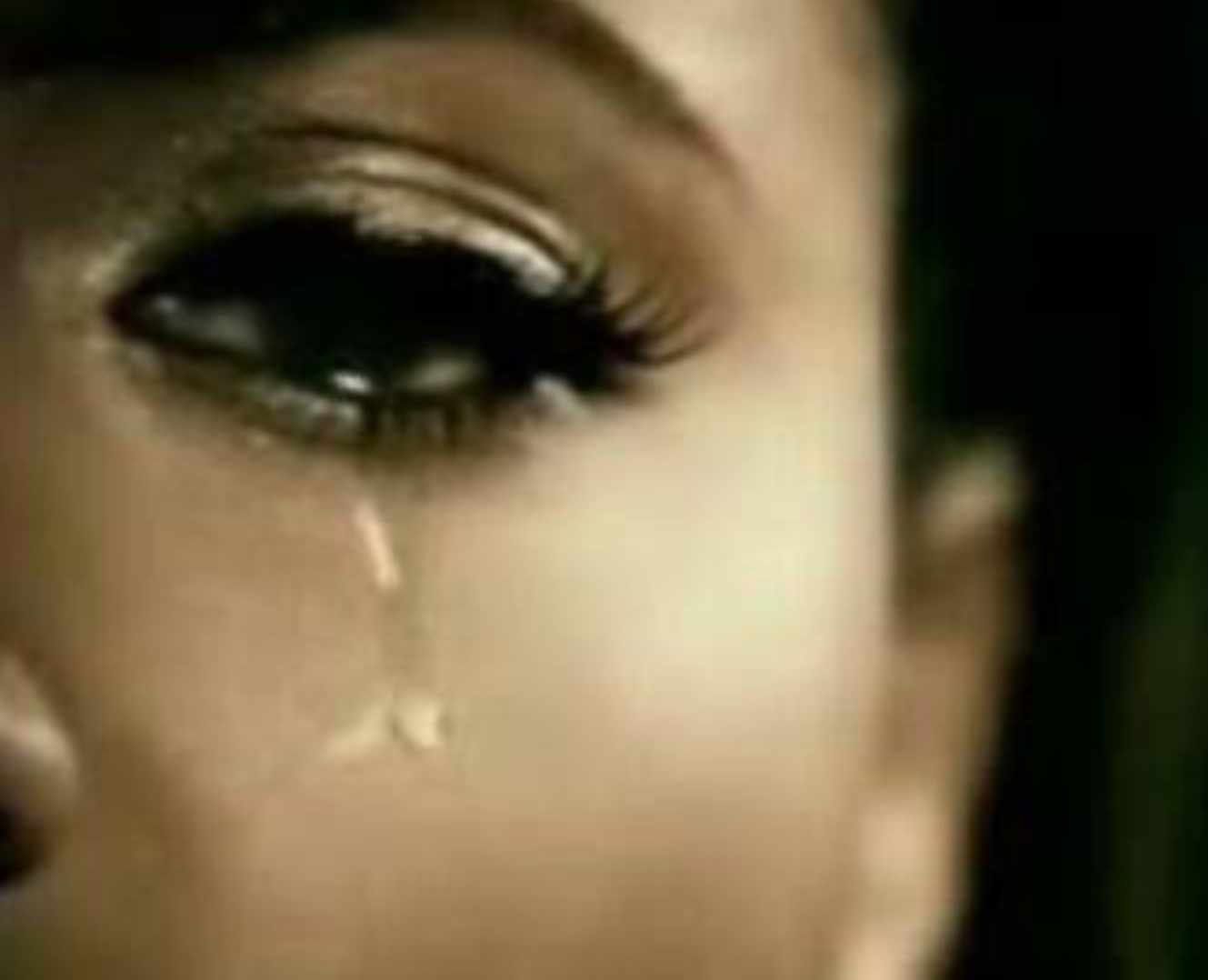 >THIS IS A STORY EVERY PARENT SHOULD READ, A STORY OF PEER PRESSURE. HOW NOT TEACHING YOUR CHILD THE WORD OF GOD AND BEING PART OF THEIR LIVES, COULD LEAD THEM ASTRAY. ALSO AS PARENTS , NOT KNOWING WHAT 'S GOING ON WITH YOUR CHILDREN, NOT TALKING TO THEM AND NOT EVEN BOTHERING TO ASK WHERE THEY HAVE BEEN , WHO THEIR FRIENDS ARE AND MOST IMPORTANTLY TALK TO THEM ABOUT SEX, DRUGS , ALCOHOL, PORN AND THE CHANGES TO THEIR BODY.. KEMI AND VICKY PLANNED THEIR OWN JOURNEY AND WERE EACH OTHERS BEST FRIEND, CONFIDANT AND MOTHER..THIS IS THEIR STORY-
Went to bed feeling really sexy, put on my red negligee, had my hair dangling down, lips painted red , waiting for Bobby to come home, then I dozed off, An interesting thing happened while I was dozing, , I was dreaming, or so I thought, in the dream, a heavy hand was trying to strangle me, I struggled with all my might to get the heavy rough grip off my neck but the more I struggled the more it hurt, I finally relaxed and saw myself floating in the clouds, looking into the heavens, then it all went dark and I could hear my boyfriend shouting my name in the distance, shaking me ….. "baby, baby are you okay, wake up, come on baby you are scaring me".
I slowly opened my eyes, I was soaking wet from my sweat, sheets all over my head, I said to him quietly "what happened baby….?" he looked at me and said "you passed out , I've been trying to wake you up for the past 2 minutes" "…oh baby am sorry, it was a really bad dream, "anyway" I said casually, "are we still visiting your friend?" I asked. Bobby looked at me, shook his head and said "I'm going back to sleep." At that time I really felt like making love…. he looked so handsome with his bare chest and boxer shorts , I could see the bulge in his boxers, I moved close to him and held him tight, he turned and said "do you want me baby", I tried to answer but all I could manage was a moan, I was already in cloud nine, panting and clinging on to him, he turned round , plucked his lips on mine and kissed me slowly, I moaned slowly at first and then the moan became a whimper and before I knew it I was screaming his name.. "Bobby Bobby please take me."
Waking beside my boo a couple of hours later was great, his warm arms still around me, I could feel his breathe on my face as he slept like a baby. I got out of bed and stood in front of our mirror…I looked at my breast pointed as the young maidens of old, my flat tummy , looking trim and smooth, skin slightly pale from lack of vitamin D as I had avoided going out for a while, why, you might ask, well the reason was I had a troublesome pimple on top of my nose which made me very self-conscious ….yes, I'm vain, but who wouldn't be at my ripe age of 26. I was tall, beautiful and fit, had hips that every woman would die for, loads of admirers, to add icing to the cake, I  currently hung from the arm of one of the most eligible bachelors in town and he was very rich….I was on top of the world.
As I was busy admiring myself in the mirror, Bobby turned over and said "baby get ready, we are going out in an hour", he knew he had to hurry me along because I would take my time to get ready. I got into the shower, invited him to come join me, he declined sweetly saying "Baby not now". I rinsed myself got out of the shower walked stack naked into the bedroom and asked Bobby what I should wear,I usually did this to make him feel he had me where he wanted, I was smart , playing my cards right, he always choose my outfits whenever I went out with him… "Jeans and the top I bought you for your birthday, I love seeing you in that"  he said, I smiled cheekily and walked over to the dresser to adorn myself with the precious stones he got me last week….diamonds, are a girls' best friend.
An hour later, we were on our way to Bobby's friend's house. We got there around 7pm. It was a huge house very contemporary, we were met at the door by Sammy the butler who ushered us in. We sat waiting for about ten minutes sipping brandy on the rocks, when George walked in, he was 6ft 3inches tall, with a slight receding hairline. He spoke with an American accent, every time I saw him he was always the same, simply dressed but classy , hair cut very low, a goatee beard and  a million dollar smile, he was quite pleasant , he kissed my extended hand, made a comment about how beautiful I was and that Bobby should make an honest woman out of me quickly, so that he won't lose me.
I thanked him, asked after his wife, Kemi, he pointed in the direction of the stairs, and I politely excused myself, picked up my drink and went up the stairs to look for my friend Kemi.
Kemi and I had been friends for a long time, we went to the same university.  We were roommates throughout our stay, she was the sane one, and I was the crazy one…….that gist is for another day. She and George had gotten married when she was 22, she had a Job in a multinational company as head of human resources, with a first class in economics, that wasn't surprising.
After they got married George had insisted that Kemi should resign and stay at home to take care of him, he didn't want kids until she was 30, he said they need time together alone as husband and wife, he had the money, could afford to buy her anything she desired……as I walked into her massive bedroom she was sitting on the Italian floor crying her eyes out…I froze.  "Kemi what's the matter, please talk to me", I knelt down beside her, cradled her head on my shoulder and rubbed her back, "please talk to me" I said.
I could see how upset she was so I just let her cry, after a while she stopped crying, her eyes were puffy and red, with tears still streaming down her eyes she looked into my eyes and said quietly "George wants a divorce".  My jaw dropped I froze, "what are you talking about" I said, "divorce, why, what, how"…I was shocked.
Kemi took a deep breath looked at me and said…it's my fault. "What do you meant it's your fault" I said ,she looked up at me and said in a mousy voice , "I have not allowed George make love to me in four years" , What !!!!!!!, I screamed, she covered my mouth and began to explain ……
When she was 12, she lost her dad.  Her mum was a petty trader who traveled a lot to buy her goods, as part of the routine, Kemi was left with her mum's sister, for the number of days she would be away on business. Kemi would stay with her aunt and her husband, go to school from their home every day. Fola, her auntie's daughter was also in the house , her brother was away in boarding school, they were about the same age.  The house was fairly large, Fola had her room and Kemi did too.
On occasions, she was with them throughout the summer, during this period her mum was traveling from state to state, trading sometimes she didn't come back for weeks, this wasn't too bad for Kemi initially because Fola was there to keep her company, they went out together, met with friends , went to the cinema and hung out around the neighborhood. This didn't last for too long…. trouble started when she turned 13.
The day she turned 13, her aunt and uncle had a small get together for her , invited a few of the neighborhood kids, everything was good, she didn't really miss her mum , cos her mum had gotten her a present before the day  ….. Saying "this is to welcome you into teenage-hood''.
The party extended late into the night, everyone was having a lot of fun and no one wanted to go home, finally as it got to 11pm her aunt politely thanked everyone for coming and this signaled it was time to go home.
After everyone had left, Fola and Kemi tidied up the living room and washed up plates and cups , by the time they were done, they were so tired all Kemi could do was thank her aunt and uncle for a great party, then retire to her bedroom, this was at 1,15 am.
Half way through the night around 3am, she was woken up by a strange feeling on her chest, she felt a hand rubbing her up and down on her bosom, she opened her eyes only to see her uncle, sitting on the bed looking down at her and rubbing her breasts. She jumped up and pulled the sheets over her body and shouted "uncle, what are you doing?" he smiled smuggishly and said
"I just came to give you my present to welcome you to teenage-hood."
He asked her to sit down beside him, a request she declined, he explained that he was in love with her and he needed to express the love, now that she was a teenager, it was now the appropriate time to express it he said. Kemi started crying, pleading with her uncle that she wasn't ready for this.  He got up walked towards her and pulled her close, feel my body…he said, am hard for you, touch me, it's hard because I love you…it doesn't get hard unless the love is true, Do you love me he asked? Kemi shook her head nervously….so touch it. Come on touch it pumpkin, he said…can you feel it? Kemi resisted, she ran into the en suite and locked the door, she wasn't sure how long she was in there but when she came out he had left…..
Part 2 …..
@shereallyheals.com2016