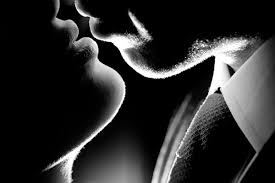 DON'T LET GO ……PART 1
Tolani looked at herself in the mirror, wondered why her husband was always complaining. Fine, she used to be a size 10 but now she was size 16, "so what? That was allowed, besides I have had 3 children, it's no joke you know ", she thought to herself.
She and Larry had just had another heated argument, he complained of her letting herself go, since she started having children, " you don't take care of yourself anymore, when I leave home in the morning you are in a wrapper, hair net, face mask, when I get back, you have changed into the same things , weekends you are in your pyjamas all day, using the children as an excuse for not having a bath, I don't get to see you dressed up or looking attractive , do something about it or else ." "Or else what " she had screamed repeatedly at Larry, as he walked out of the room, " what are you going to do ? this is how you married me, take it or leave it", she continued to shout at the top of her lungs. Larry just ignored her, picked up his car key and drove out.
What Tolani failed to realize was that Larry was struggling with his self-control, he worked in an advertising agency office where he was surrounded by models every day, majority of the staff were also young women in their 20's, looked great and smelled great. To make matters worse he was in charge of model recruitment and welfare.
Most of his married colleagues were already dating some of the ladies but he was determined not to join them.
He kept on driving for a while, his thoughts focused on what else he could do to motivate His wife to look good. He had tried buying her pretty lingerie, designer clothes, perfumes, and so on, but nothing seemed to help she just took them, said thank you and would not even try them on. He tried registering them both in a gym, she went with him for 8 weekends and after that, she wouldn't go with him anymore. He even suggested that an instructor come to the house, weekends, to take her through some light exercises, his wife paid off the instructor and asked her not to bother coming back. She was just not interested in making an effort, was Larry's conclusion.
He remembered this one occasion especially, it was Valentine's Day, he had gotten her a lovely red lace lingerie, top and bottom, gift wrapped, with a very expensive bottle of perfume attached to it , he booked a hotel for the night, called ahead to tell Tolani he was taking her out for the night. When he got home his wife was fast asleep in the kid's room with her wrapper and face mask on. He tried waking her up, she just rolled over and complained that all her body ached, she didn't know he was serious about taking her out, she cooked, ate and was too full to go anywhere now. Larry was so disappointed, that night he checked into the hotel alone, ordered a bottle of wine and drank himself to sleep.
Just then he snapped out of his thoughts, looked up and saw he was around the corner from his Pastor's house, so he decided to stop over and see him. He drove to the front of the Pastor's gate, he switched off the engine and cast his mind back on the day he saw Tolani for the first time. She was 18, in her second year in university, he had come back for his master's programme. Driving into the campus gate, he saw her struggling with her suitcase, the case seemed bigger than her, he stared at her for a while, she was beautiful, well dressed and looked so innocent. He stopped offered to help but she declined. That day as he drove off he vowed that this was to be his wife, he couldn't explain why, but he just had this special feeling for her, it was love at first sight.
After months of toasting, she finally agreed to date him. They were perfect together, they had so much in common, love of classical music, movies, swimming and travelling. As soon as Tolani graduated, they had gotten married, that was 8 years……, just then a tap on his car window jolted him out of his daydreaming, it was his Pastor……
He sat down with the pastor and his wife in their living room and began to narrate his ordeal, they listened to him and said nothing, and his frustration was clear as he narrated each scenario. Once he was done the pastor said, you both need to come for marriage counselling. Larry thanked them, got up and walked out of the house, as far as he was concerned, this was more than marriage counselling could fix, he was going to find a solution to it himself ………