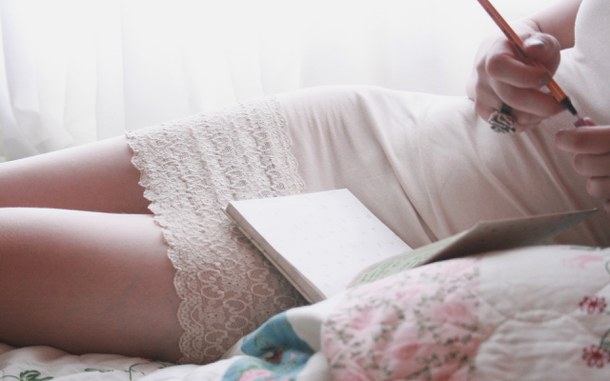 I must have slept for a couple of hours at most, I kept turning and tossing, got up a couple of times to pray, my mind was heavy , I was thinking of Solape and the story of her life she had just told me, I wanted so badly to help but I wasn't sure what role God wanted me to play , it was important that whatever I do , must be directed by God, I wasn't about to give advice to someone so vulnerable and it not being what God wants for her.
It's was 5.45 am , when I finally went to see if she was awake, I found her in the family lounge upstairs , lying on the couch , eyes shut, I thought she was asleep, she must have heard my footsteps cos she called out my name, just as I turned to walk out of the lounge , "am awake " she said, I sat down opposite her , she said she was ready to continue , she too had struggled all through the night , she managed to get a few hours sleep .
She continued …. " Once the passport was with me, the lady from the embassy, warned me that I must be at the airport 1 hour before the flight took off, she said she could arrange for someone to drop me off, she gave me a no to call when I was ready, I must arrange for him to meet me a few streets away from our house, so as not to attract attention she said. My main challenge was what to say to my hubby to make sure he went to church without me on Sunday . I thought about it for a few days. Then I came up with a plan. On Saturday night we had dinner with my father, as soon as I got home I pretended I had a tummy ache, put my finger down my throat and threw up, I made sure it happened just as my husband got up to leave the sitting room where we were both sited watching telly, I cried out in pain, he rushed over to me , called the maid to clean up, he lifted me up took me to the bathroom to clean up, then he put me to bed and called the doctor. The doctor came checked me, he said I had a slight fever and a tummy bug, he gave me some drugs and recommended a lot of bed rest for a couple of days . That did it. On Sunday my husband left for church , the maid was also left behind to look after me, even though I insisted she go with him, he insisted she stayed with me. About 30 mins after he left for church, I asked the maid to get me a bottle Coca-Cola , she said we didn't have any, I asked her to go to the big supermarket to buy some , I also sent her some stuff I knew only the big supermarket about 5 miles away stocked . I calculated that the whole trip will take her about 55 mins, that was all I needed, I called the guy picking me up, to my surprise he was already there waiting for me, I picked up my passport and ticket where I hid it , didn't pack any clothes , just took all the cash on me about $5000 American dollars , I had kept for a while , and I ran two street from my home, the guy was waiting in a white van, I jumped in and we were on our way to the airport , the drive took about 30mins . I got to the airport 1hr 10mins before take off, checked in and the flight took off right on time, when we were airborne , I looked at the time. It was just about the time church service ended, my husband will be on his way home in a minute , I wonder what the maid would say, I chuckled, reclined my seat and slept off in peace for the first time in a long while. I was awoken by the air hostess some hours later when it was time to put our seats back into the upright position for landing. Once we landed , I could almost taste the freedom , I was happy and sad at the same time, I was free , at the same time I didn't know what I was going to do or where I was going to stay , in my haste I had forgotten my phone in Jamaica , didn't remember where anyone lived , just our old house , I decided to get a taxi and go there , when I got there , the house had been demolished , he had been replaced by luxurious short let flats , I decided to rent one of them for a short while , I had the money on me , I paid for a month, still had a lot more to keep me going for a few weeks . After a week of just sleeping and ordering food from the restaurant downstairs , I decided to go out, just as I stepped out of my apartment , I bumped into a lady about my age , she was very pleasant , told me she stayed in the apartment next door, she asked me to come over later . I walked around the area , didn't see any familiar faces , so I went back to the apartment . I went straight to see the lady I had bumped into earlier , her name was Sandra ".
She continued "Sandra told me she ran her own company supplying ushers for events , she had about 300 ushers , she was always fully booked . She asked what I do , i told I just came back to the country. She asked if I would like to work with her , she was getting really busy and she needed someone like me to be her manager . She said the Job came with a car, driver and housing allowance . I had no choice , I didn't know anyone else in town and I was running out of money , so I asked for a day to think over it , she said I had till that evening cos there was someone else she was considering . I told her I would take it there and then. I started work the next morning "
I looked at the time , it was 8.05, I needed to go get ready for work, I told Solape to get ready too, she could continue with her story while I worked .
By 9.30 we were both on our way to my office, I had a 10.30 , 1pm and 3.30pm appointments in the office, we could spend the time In between catching up on her story .
My meetings dragged on and on, we were planning for the house decorations , the cheque clears in a day, we had to order a lot of furniture and fittings , I hardly had a minute to myself , by 6 pm I was still in a meeting, my ES had taken Solape to lunch and then home , by the time I finally got home around 8 30 pm , all I wanted to do was go to sleep. We would have to conclude tomorrow …..whoa …its been a long day …
Good night