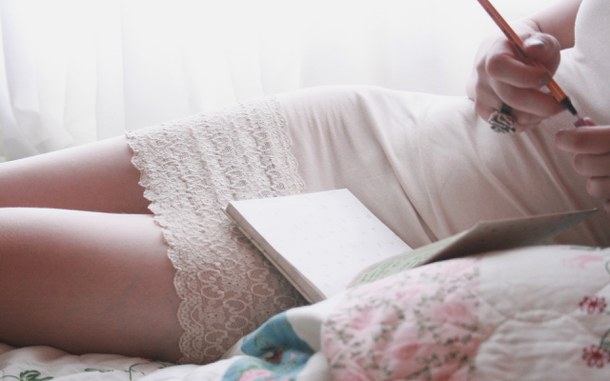 Dear Diary- Day 10
Thank God it's Friday , I really had a good night sleep, allowed myself to get out of bed late this morning cos I didn't get much sleep yesterday , got up finally around 8.30am, did my morning rituals , then went straight to work. The good thing about today was I had a really light day, just one meeting out of the office at 1pm, actually I was meeting a male client at his hotel. Please don't start thinking , what's she meeting a man in an hotel for, I have no other choice, he owns the hotel and wants my opinion on some stuff, not sure what , until I get there.
A couple of my staff had the day off, the rest were not in sight when I walked in to my office , my ES, was in my office looking for a file, as soon as she saw me , she starting apologising that she couldn't find the clients file for my 1pm meeting , she had assumed I had given it to her yesterday. It was in my briefcase I had taken it home to read through , anyway that was the height of the drama in my office on Friday up until 12pm the office was very quiet , I sat in my office listening to some Jazz music and caught up on my writing .
At 12pm my ES came into my office announcing that I had a guest who refused to say his name , I sent her back to say , no name , no audience . She came back seconds later with a business card,
It had the initials P. C Prince , with a telephone no, no address, no designation , just a card made out of gold coloured metal . I asked her to let him in. To my surprise in walks Prince , the same prince that had asked me to Dubai a while ago.
We exchanged pleasantries , I motioned him to sit down but before I could say anything else , he produced a rectangular gift wrapped box from his suit pocket and said here is a peace offering for all my bad behaviour. I took it said thank you and dropped it in my drawer, I wasn't going to give him the satisfaction of looking all existed with whatever it was . He politely asked me to open it , so I took it back out and carefully unwrapped it , when I did , I was surprised , it was a gold trim Mont Blanc pen, engraved with my name. I didn't know what to say, I just blotted out, I can't accept it but thank you. He smiled , ignored what I just said, got up and as he walked out he said i must take it to show I had forgiven him. With that he was gone.
I decided I wasn't going to use it , so I just dropped it in my desk draw, got up and went to my 1 pm meeting . Chief Emma, the hotelier was a very nice man but his favourite colour was gold, he was determined to make sure everyone knew this by plastering the hotel with everything gold. When I worked in I thought I was in the Dubai gold soux , if you know what I mean , gold paint, gold color furniture , gold drapes , whoa , was all I could say. He was expecting me, he wanted my advice on what I thought about the decor for the hotel, I was planning to hold my tongue , How do I tell this nice man that the places looked very tacky with all this gold colour hanging around. Anyway I asked for a tour of the entire hotel , once that was done , I asked him to give me the weekend to come up with a proposal for decor. The hotel was new , most of the rooms had not been furnished , there was still hope , I smiled to myself.
Driving back to the office I decided to stop off at my friend's place, Reniks had a boutique and a really nice Spa, she was there most of the time. I got there just as she was driving out, she had to pick the kids from school , it was 2.45pm, I didn't even check the time , school run time. We decided she will come by the house later that evening .
I decided to go home, called my Executive secretary , to let her know I had closed for the day, and I drove home. Around 7pm Reniks called to move our girls night to tomorrow, she said bemmy and Tinu also want to come over . With nothing else to do , I had a salad , watched a bit of telly and went to bed, I was awake for a while thinking about prince and his gift, hmmm, should I keep it or send it back . Tomorrow I would see what my friends think, with that I went to sleep