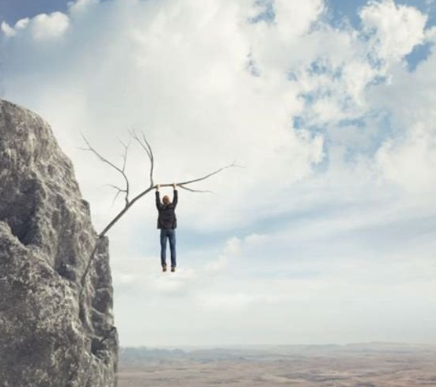 As I sat next to her, she leaned over and asked me, "Dear, if you take nothing from my life story, take this: every improvement is change, but every change is not an improvement." I didn't understand what she meant, so I asked.
"Dear, I'm 73, lonely, and childless. I was once married to a wonderful man, but it took me leaving him and going after what I thought was an improvement to realize it.
I met Henry when I got my first job. He was charming, not very good-looking, but made up for it with kindness and love. He asked me out the second time he saw me, and at that time, I had just moved to the city and wasn't quite exposed to the fast life, so being with Henry, I felt was my way to learn the ropes. And Henry didn't disappoint.
He bought me clothes to fit in, took me to change my hair, got me makeup, and even got a friend to give me elocution lessons because my intonation was wonky.
A year later, Henry had transformed me, and all through, he never asked to make love to me because I told him I was saving myself for the one I marry. So he said he would wait.
Then one faithful day, Bode started working in the company, and I was assigned as his assistant. From the first day when he tapped my bum as I walked away, I knew he was trouble. Henry noticed too and told me to stay away from him, but I don't know what it was, I was attracted to Bode, the bad boy. One afternoon we worked outside the office, and he asked us to stop over at a guest house for lunch. One thing led to another, and he practically cajoled me to make love to him. That was my first time. I had done it before I realized, but we kept going, and Henry knew nothing of this. Soon Henry proposed, I said yes, because Bode asked me to. He said he wasn't ready to get married.
I got married to Henry and decided to stop seeing Bode, but Bode got possessive and said if it was to get married, he will marry me if I leave Henry. At this point, Henry and I had only been married for 7 months. I was obsessed with Bode, and he was all I thought about, despite Henry treating me like a queen. I wouldn't even let him make love to me, blaming the fact that I wasn't ready. Then one day, Henry caught Bode and me kissing in his office. Right there in front of us, he broke down crying, and he still forgave me.
Despite all this, two months later, I moved out of Henry's house and into Bode's house. The first few months were great. Then he suddenly changed. He went out without me, which never happened before, and he got really snappy if I asked where he was. By the time I knew he was having an affair, I had been in his house for 10 months, and we were not married. When I said I wanted to leave, he threatened me with violence. So for four years, he used me as a slave, and I was miserable.
Eventually, he was done with me and asked me to leave. By then, Henry had moved on. I went to the company, but he was no longer there. Later, I heard he moved abroad because he couldn't bear my betrayal. After that, I fell into depression, and I have been battling that since. I lusted after a bad man and left a wonderful man, thinking that Bode would be an improvement on Henry. But I was wrong."