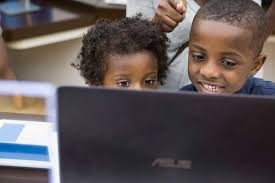 Most Parents when discussing sex education, leave out a very important topic PORN. Its embarrassing for them to talk about or in some case don't even realize its something they should talk about.
Unfortunately, too many teens today are getting their ideas about sex from porn—the worst kind of sex education a child can get. For most, porn starts with curiosity, but for many it doesn't stop with a few explorations. More than 9 out of 10 boys and more than 6 out of 10 girls see porn before the age of 18, and 35% of boys say they have seen porn "more times that I can count."
In the teen years, candid conversations about porn are a must. Yes, Internet filtering and monitoring should go without saying, but more than good technology, your teens need to hear godly advice from you about the subject of porn.
Now your child wants to watch a movie on the internet , a porn site pops up, wants to search for data for his or her  homework , a porn site pops up, one day he or she might just click it out of curiosity and that's where it starts.
You must monitor regularly what your child looks at on their computer, ipad and phone, insist on no passwords, if they do have you must know what it is. There are ways to check what your children have been doing by going through the history.
Your family values are also very important , they  will determine a lot about how your child feels about sex and what he knows about it.
Have you spoken to them about abstinence, why sex is precious, when it should be done etc
 What I Mean by "Porn"
Let's broaden the scope a bit. Porn exists on a continuum of media experiences. Sexual media is anything that consists of real or simulated sexual or sexually provocative acts, created to be displayed for others. This includes everything from the cleavage-showing on Facebook, to the Victoria's Secret entrance at the mall, to the cover of Playboy, to the latest R-rated blockbuster sex scene to the hardcore website.
Porn is bad because it cheapens what God calls good.
Each time you talk to your son or daughter, the undertone of your conversation should be positive. The "badness" of porn can only be explained when the goodness of sex is first celebrated.
"Sexual arousal feels good, and it should. It is how God designed us." As a parent, we should say this to our teens that likely feel a great deal of shame or confusion about their sexual urges. Many passages in Scripture can serve as conversation openers about the goodness of the human body and sexual pleasure (Genesis 1:28; 2:24; Psalm 139:14; Proverbs 5:19; The Song of Solomon).
Porn is selfish; real sex is giving.
When you fantasize about sex using pornography, you get to imagine that you are the star of the show. You get to imagine yourself being with the beautiful man/woman or being the attractive man/woman. You are the focus of their attention in the fantasy.
But God designed sex for both receiving and giving pleasure. You don't want to train your mind to love solo-sex. We should be training our mind not to see the others as props to be used, but a people to be loved.
Porn bonds you to an image; sex bonds you to a person.
You are physically and spiritually wired for intimacy. That's why God made sex so pleasurable, because it bonds a man and woman together. But when we lust after pornography, we are bonding to those images, not to a person. This only takes away your enjoyment of sex in the future.
Porn is abusive; marital sex is nourishing.
What you don't see when you watch pornography is what it's like when the camera stops recording. Often, men and women in porn don't like the work they do. They have to take drugs and alcohol just to be able to have sex on screen. Many times the men and women were abused when they were young, and they continue to be used and abused in the industry. Watching pornography only gives incentive to those who abuse these people to keep doing it.
Porn dishonors God; marital sex honors Him.
God has told us His will for us is to abstain from sexual immorality (1 Thessalonians 4:3). God will judge the sexually immoral and the adulterers because He wants the marriage bed kept pure (Hebrews 13:4). As a young man/woman of faith, don't dishonor Him with your body by filling your mind with images of sin.
Join the Conversation
We would love you to join the conversation, ask questions or give advice, What do you think? How should parents address the subject of pornography with their teens?
(Data from She heals and biblical counseling coalition.)