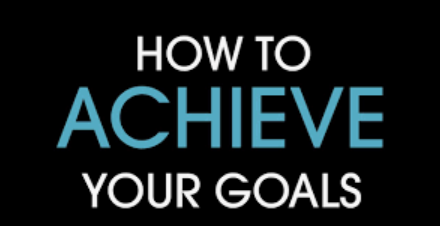 If you want this year to be different? You must be determined to do better and find your purpose. You can't keep going through life just waiting to see what happens next.  
The main question you need to ask yourself is why? Why do I want the things I want? When I find out the why, that's what will drive you to achieve your goals this year. To achieve your goals, you also need 3 things: the first is Desire- Ask yourself, what do I really desire to do, change or achieve? The second one is a Drive- why do I really want to do it? What obstacles will I face and what is my desired outcome? My drive is going to keep motivating me to follow through. The third is Do-what do I need to do to achieve my goals?
Once you figure all that out. You need to get into the idea of determining if your goals are S.M.A.R.T:
S is specific. For example, It's no use saying this year I want to lose weight. What you need to say is, I need to lose 10 pounds or 5 pounds etc. Or for example, say, I want to be rich. Rich is relative. Some might have 1m and believe they are rich, while some won't think they are rich until they have a billion. Some might be happy with one thing and some might not. You need to be specific.
M stands for measurable- You need to measure the progress you are making towards your goals. For example, ask yourself, how do I measure how much weight I'm losing? How happy I am, How much money I'm making, etc.
A is for achievable-Can I achieve the goal? What do I need to achieve the goals? I can't say my goal is to become a lawyer and not study law and go to law school. Or say I want to be happy and still not change my thinking about my experiences and circumstances. For example, instead of thinking positively and being grateful, I harbour resentment and unforgiveness, etc
R is for realistic. Setting realistic goals is important. For example, I want to be a millionaire by next year. Is it realistic? What do I have in place to make sure I achieve this goal? What business, what job, how I'm getting those millions in a year?
T is for Time frame- this is what I want to do in a week, month, year, etc. Put a deadline on it. It would help you achieve it. Without a time frame, you have no structure around your goal, so might not be achievable. You need to put the time into achieving my goals. 12 months, 2 years, in 5 years I want to be this and that. Or this week I'll do this and next, I'll do that.  
This is the first step to ensuring your goal is met. No more procrastinating. Often we make new year's resolutions on the 1st of January and by the 15th of January, we've forgotten what they are. To achieve your goals, they need to be SMART. Once that's sorted, you then need to Break it down. Work on achieving monthly milestones. Makes it less overwhelming. Always ask for help and believe in yourself.
Sometimes, to achieve your goals, you also need to make some painful decisions. That's because the people you surround yourself with always influence the decisions you make. You might have to leave some friends behind and make some new ones. It's not a bad thing. Some people are in your life for a specific time and when it's time to let them move on, let them go. Don't keep holding on. God brings and takes people into your life for a reason. Not everyone you surround yourself with gets your dream or understands where God is taking you. Sometimes they hold you back, like excess luggage preventing you from progressing or making the right choices for you. 
Remember to focus on the destination and not the journey. Always focus on an outcome you want to achieve. 
98 total views, 2 views today